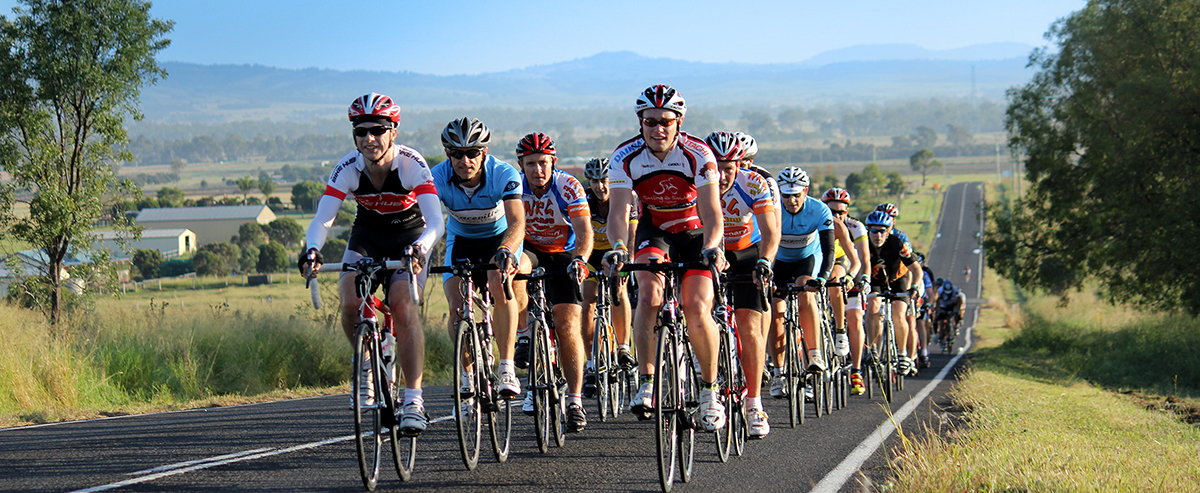 The Ipswich100 is more than a bike ride.
We are an event leader in the charitable health and wellness sector referred to as "the original and best fundraising bike ride" in Ipswich and the Scenic Rim.
The Ipswich100 was established more than 20 years ago by the Moggill-Mt Crosby Lions Club and is now organised and run in association with the Ipswich Hospital Foundation.
On Sunday, March 27, Ipswich100 will celebrate its' 23rd event.
The community event is an opportunity for all ages to tackle one of the four rides on offer while embarking on an adventure of a lifetime through the unique countryside of Ipswich and the beautiful Scenic Rim.
The Ipswich100 commitment
WE are encouraging
We donate all proceeds to charity
WE are family-orientated and inclusive
WE offer support for our riders and their safety
WE have a strong focus on health and wellness
WE are the original and best charitable bike ride in Ipswich and the Scenic Rim
We look forward to you joining us on Sunday, March 27!