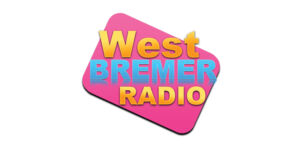 About the West Bremer Radio Family Ride
Designed to attract family groups and those new to cycling longer distances, the West Bremer Radio Family Ride offers an introductory aspirational 25km challenge which we hope will promote cycling as a great means of transport as well as that eclectic mix of exercise and fun. Join other novitiates on this route to Walloon and back, experiencing the rush of riding in a peloton, swapping stories and marvelling at all those newly discovered muscles. It's a buzz.
Please note:
Participants younger than 16 years of age should carry a signed Parent or Guardian consent form.
The West Bremer Radio Family Ride is perfect for anyone who would like to rekindle a relationship with a bike. And for experienced riders keen to support a less experienced friend or relative, especially children older than 11 years.
Course Description
The terrain is mostly flat with none of the few hills being too difficult. There is a slight climb from the One Mile Creek to just before Karrabin with the steepest part being the crossing of the One Mile Creek.  The rest is as close to flat as you can get in this area.
Plenty of time has been allowed to ensure participant experience the satisfaction of completing this credible 25km ride.
The route is laid out with appropriate signs showing the way, lead and follow vehicles and road marshals to ensure cyclists follow the designated route.