SHOW THAT TEAM SPIRIT AND RIDE Ipswich 100 IN A TEAM
Whether you are a team of 2, a team of 4, a team of 20, or a team of 100, you can enter your team into Ipswich 100.  
While registering as an individual is a fun way of experiencing the ride, organising a team could be an even better way of participating with your family, friends, business associates and community groups.  So why not get a team together for a fun & social fitness activity while also supporting this year's beneficiaries.
As a local business its a unique way for you and your clients and customers to engage in a social setting.  You can even use it to get your brand out there through developing your own cycling jersey!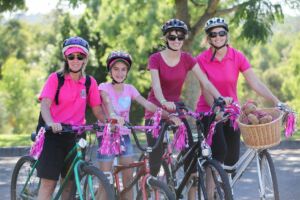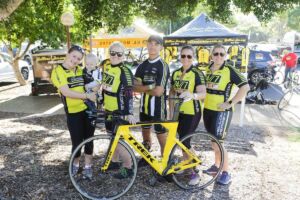 HOW TO REGISTER AS A TEAM
Types of registrations:
When registering for Ipswich100, you can register a single rider or a multi-entry.
Individual: Register one rider per transaction.
Multi-Entry: Register more than one rider in the same transaction.
Family Ride: Register as a family rate for up to 6 participants
Note for multi-entry:  Hit the "Add More Registrations" button to add other riders
How to create/join a team:
Select Individual or Multi-Entry/Family Ride –
To create a team:             Simply type a new team name in the box
To join a team:                  Select a team from the list.
Forgot to join a team when registering?
No problem – email events@ihfoundation.org.au with your full name, and the team you wish to join and we will add you to the team
The Ipswich Hospital Foundation Team Village:
The first 20 teams with 12 or more team members will receive a marquee in the Ipswich Hospital Foundation Team Village. This area is a great way for your team members to meet before & after the events, to socialise & support each other.  The Ipswich Hospital Foundation Team Village is set up on a grassy slope overlooking the finish line.
Team members can leave gear in the marquee area & display team/business signage at their allocated tent (all items left in the Team Village are the responsibility of the individual).
Benefits:
Great way to motivate your team in a fitness activity.
Receive a tent area allocation in the Ipswich Hospital Foundation Team Village (first 20 teams of 12 or more team members).
Promote your business, club, etc by way of wearing team jerseys on the day.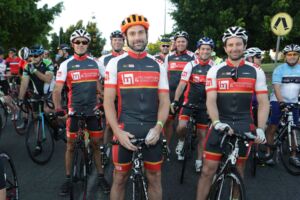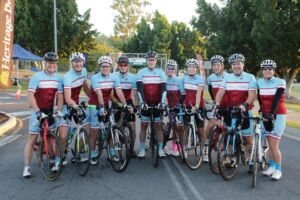 How do I secure my Team's Marquee in the Ipswich Hospital Foundation Team Village?
Once your Team has reached 12 or more members, send our event team a message via the "Contact" page to secure your spot in the Team Village.
Not sure how many members you have officially registered? Send us a message for an update!
Cut off for date to join a team: 3:00pm Friday 25 March 2022